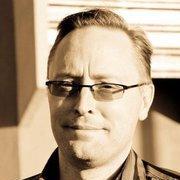 Bob Pappas
Director Apps & UI Engineering at Ayasdi
The biggest obstacle we experienced was our training budget. We had to move out to a future quarter for budgetary reasons. Despite that obstacle, we found this training was very much worth the results.
Trey's pace for each day was appropriately quick. The hands on workshop sections were very valuable. Trey's live coding, rather than viewing slides, was also very effective.
Both the Python and Django sessions gave us very strong foundations in each topic. We really loved the test driven development flavor to the training.
Our training was set up for already experienced developers in Java or JavaScript and I would recommend it for that audience. We really did come away feeling that Trey is an expert at this.