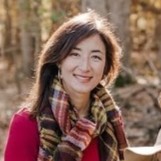 Natasha Fields
Human Resources & Recruiting Manager at Artemis Consulting, Inc
After seeing Trey's credentials, to include being a speaker at PyCon, I was confident that he was the mentor we needed to bring on for our team. Trey's offering is justifiable for the level of skill, adaptability, and thoroughness of his course. The employees who attended the training with Trey raved of his skill, his attitude, and mentorship! Also, a huge factor was that Trey accommodated a spur-of-the-moment addition to the curriculum; what more could you ask for when looking for a trainer!?
Trey was prompt, easily accessible, and communicated every aspect of his training beforehand; we knew what to expect. He delivered. In addition to the hands-on training, Trey provided project work (self-study) for the developers to really grasp the concept of Python; that was added value as we hired Trey to get our Java devs prepared for a Python switch.
I would absolutely recommend Trey's training services for both Python and Django! Trey was great! I would hire him again in a heartbeat. I am so kicking myself for not attending the training – for me!